Are you in need of Language Translators?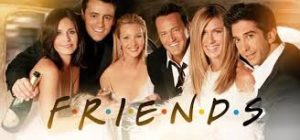 Sometimes when you have bilingual friends or colleagues, you'd think that maybe they can translate certain documents for you. It's very convenient and often more cost effective.  However, translation services should only be left out to the professionals even if they are just seemingly simple translation task.
Professional Language Translators are Linguistic Experts
Sure your friend may speak a different language. That's great. However, it does not necessarily mean that he or she is a good translator. Professional language translators are experts in the languages that they work in. They have extensive vocabulary and language finesse that most often bilingual people don't have. Keep in mind that these experts made language translation their business. It's their passion that's why they make a living out of it. And because it's their job, they make sure that they stay on top of any linguistic developments.
Excellent Subject Knowledge
There are many areas of translation. There's financial translation, legal translation, medical translation and even advertising translation. Even if your bilingual friend or colleage can speak different languages, he may lack the subject specific knowledge. Just imagine asking him to translate a medical document with several medical jargons. Unless you have a medical background, then anyone will have difficulty explaining the terms used.
Experts Understand Cultural Variations
Because they are experts in the language they work in, they not only study the language but also the cultural background that goes with it. For example, an expert will know the difference in the Spanish language in Mexico vs. the Spanish language in Venezuela. Find a language translator that is familiar with the variations of the Spanish language otherwise, you could run into some trouble.
Amateur Translation Mistakes Can Be Embarrassing
You will most likely run into translation errors when the work is done by a non-professional. These mistakes can be funny, embarrassing and even costly for the companies.
In a dry cleaner in Thailand, the sign read "Drop your trousers here for best results."
On a restaurant menu in Switzerland, it read "Our wines leave you nothing to hope for."
In a Copenhagen airline ticket office, the sign said "We take your bags and send them in all directions."
Hiring professional language translators can help avoid these kinds of translation mistakes.  It may be a little costly to get a professional translator but with the quality of work you get from them makes you say it's all worth the investment.
Call Language Direct now.  We have nothing but the best professional language translators to work with you.
Language Direct it's currently providing services in London | Birmingham| Leeds| Glasgow| Sheffield | Bradford | Edinburgh | Liverpool | Manchester | Bristol | Wakefield | Cardiff | Coventry | Nottingham | Leicester | Sunderland | Belfast | Newcastle upon Tyne | Brighton | Hull | Plymouth| Stoke-on-Trent | Wolverhampton | Derby | Swansea | Southampton | Salford | Aberdeen | Westminster | Portsmouth | York | Peterborough | Dundee | Lancaster | Oxford | Newport | Preston | St Albans | Norwich | Chester | Cambridge | Salisbury | Exeter | Gloucester | Lisburn | Chichester | Winchester | Londonderry | Carlisle | Worcester | Bath | Durham | Lincoln | Hereford | Armagh | Inverness | Stirling | Canterbury | Lichfield | Newry | Ripon | Bangor | Truro | Ely | Wells | St Davids