Siraj Ershad – CEO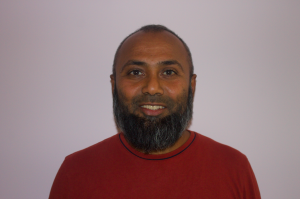 As well as having a degree in Mechanical Engineering, Siraj also developed a panache for languages. He moved on to gain recognised translation and interpretation qualifications from the Institute of Linguists (one of the most prestigious institutes for languages in the UK.
From here, he worked as an interpreter and translator for United Kingdom Border Agency (UKBA), Borough of Waltham Forest Council, Language line and Her Majesty's Courts & Tribunals Service.
It was during this time, Siraj saw a gap in the market for different sectors requiring his translations and interpreting and decided to launch Language Direct in 2001 with only 33 employees, which has now grown to a staggering number of 1657 employees.  The company's first clients including Whipps Cross hospital and Waltham Forest Council which has expanded to across the UK. He decided to create his own charity; Hasu Trust, which aims to help disadvantaged people in the UK and India by providing for the homeless and educating children for a better future.
Siraj enjoys the humbleness of nature, basking in places surrounded by plants and is a small holder as he is into organic farming. In his garden, there are chickens and quails, bee hives to produce honey along with natural herbs.
Hafiza Ershad – Vice President of Operations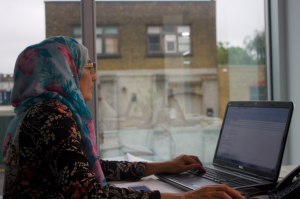 Former Medical Secretary with experience of working in various NHS departments and other sectors including government departments, tourism and exports. Hafiza has experienced a variety of cultures by travelling extensively and brings her knowledge to the booking team, where she oversees office operations and communicates directly with our wide range of clientele. She trains administrative team members, and ensures the office is operating smoothly and efficiently.
Iram Khawaja – Marketing Coordinator
Recently graduated from the University of Leeds for MA Marketing, PR and Corporate Communications, Iram designs online marketing strategies for content creation on the company website, social media pages, and blogging.
Krassimira Todorova – Head Book Keeper
Krassimira is a dynamic individual who has completed her AAT qualification. She has previously worked as a sales and purchase ledger offering Language Direct years of experience and an effective, analytical approach. She is a dedicated professional who leverages initiative and resourcefulness to deliver excellence in meeting business objectives. 
Victoria Vale – Bookings Coordinator
Victoria is a professional communicator delivering high quality customer service at Language Direct as part of our bookings team. She has previously worked as a registered nurse after completing her Diploma in Veterinary Nursing.