Over the years, Language Direct has dipped its hands into lots of charitable work across the UK and India. We seek to help the disadvantaged lead better lives by supporting food banks and community kitchens in the UK. To providing scholarships to underprivileged students in India, donating books to form school libraries, paying medical fees for those in severe need and and supporting orphanages.
How Language Direct started its charitable work
Back in 2009, ten years ago from now, Siraj visited South India with his family to attend a wedding where he met a few of his friends. His friends decided to gather and said they were planning to support some orphanages around the slums and extended the invite to him. Siraj and his wife decided to join the group and saw the harsh reality of those living in the slums. This marked the beginning of Language Direct's charitable work. The pair decided to donate to Hasu Trust from their companies Language Direct and Prowling Lions.
Hasu Trust is an operating charity in the UK and India which aims to do the following:
Collects books and donates to school libraries in India
Pay student's school fees
Pay medical expenses of individuals in dire need
Donate to charitable hospitals in India to help pay for poor patients medical treatments
Donate to orphanages to help with running costs
Help other charities with running expenses
Supported food banks, community kitchens & homeless people in the UK
Aiding education through donating books
We prioritise education and think it is key to children's futures which is why we decided to donate books in India. It started by chance as Siraj found out that schools in London were throwing away books at the end of the year that students did not want. Some were used but others were new and in good condition, so he decided to take them off the school's hands and took them to India with him on a trip. He visited one of the underprivileged schools and donated the books to them. They were very grateful which solidified his choice to make this an annual event. That was 10 years ago.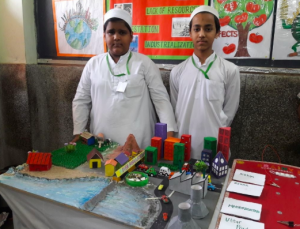 Ever since then, Siraj and his family have been collecting unwanted books from schools in London and take them for donation when they travel to schools in slums to provide a better education. The main schools we help are Millat school and Etemad school both in Mumbai.
There was one occasion when Siraj had too many books in his suitcase and could not decide whether to leave some behind or not. He decided to take minimal personal items in a backpack so he could give the entire suitcase full of books straight to the school once he landed in Mumbai.
Providing opportunities and guidance for students to succeed in the future
Hasu Trust sponsors school fees for students with potential in a similar way to a scholarship. There are a number of successful stories, one example is of a student who lived in the slums of Mumbai and had been supported by Hasu since primary school. We are proud to say that he recently became a chartered account in India and In return was able to support his younger brother to complete a BSC degree at university.
Another student was referred to Siraj as he was in his last year of MBBS while training to be a doctor but was in need of financial support. He needed some books which he got a quote for as evidence from the bookshop and sent the bill to us. Another time, he needed a laptop as everyone in class had one but him which was making him fall behind the rest of his classmates.
Among the other students who were supported by Hasu Trust also attended university which is an opportunity they may not have received otherwise.
We hope to help many more in the future and provide them with opportunities as we have been doing so far. When choosing to work with Language Direct, you are also helping these charities as a client of ours so we should all be proud of the work we have done.