Medical translation is a skill that requires both specific training and subject matter expertise in order to accurately translate medical content. Skills in linguistics aren't enough for a medical translator; you also have to consider his/her knowledge in the medical field.
If you have journals, interviews, clinical trials, clinical documentations or curriculums that are in need of translation, you have come to the right place.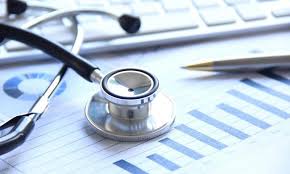 Expertise in Medical Translation
Language direct has over a decade of experience in language interpreting and translation.  All our medical translators have the background and experience in the medical field and in translation of medical documents.  We know that both of these skills go hand in hand in accomplishing the project with a high degree of accuracy.  Also, we understand the intricacies that are involved in translating medical materials, which is why we impose a rigorous hiring process to ensure we will only provide high-quality services.
We offer several medical translation services such as:
Patient Diaries
Training and User manuals
Surveys
Protocols
Medical Device Instruction
Clinical Trial Documentation
Medical Articles
High Quality Medical Translation Services
Aside from hiring the best medical translators, we also follow these three international standards for medical translations:
ISO 9001 – quality standards ensuring that the company meets the needs of the customers and stakeholders

EN 15038 – quality standard for translation services published by the European Committee for Standardization

ISO 13485 – standard for the design and manufacture of medical services
Medical translation may be one of the most difficult types of translation because there are nuances as well as acronyms and medical terms that are used. However, this is one challenge we're overcoming by getting the best people on our team.  Our thoroughness and reliability sets us apart from the rest.  We work hard to deliver within the time frame that we agreed on.
Get a quote from us today and receive a top notch medical translation service.
Language Direct it's currently providing services in London | Birmingham| Leeds| Glasgow| Sheffield | Bradford | Edinburgh | Liverpool | Manchester | Bristol | Wakefield | Cardiff | Coventry | Nottingham | Leicester | Sunderland | Belfast | Newcastle upon Tyne | Brighton | Hull | Plymouth| Stoke-on-Trent | Wolverhampton | Derby | Swansea | Southampton | Salford | Aberdeen | Westminster | Portsmouth | York | Peterborough | Dundee | Lancaster | Oxford | Newport | Preston | St Albans | Norwich | Chester | Cambridge | Salisbury | Exeter | Gloucester | Lisburn | Chichester | Winchester | Londonderry | Carlisle | Worcester | Bath | Durham | Lincoln | Hereford | Armagh | Inverness | Stirling | Canterbury | Lichfield | Newry | Ripon | Bangor | Truro | Ely | Wells | St Davids