Do you need a healthcare translator in London? Language Direct has thousands of translators and interpreters in London, and all over the UK, who can cater to all your language services needs.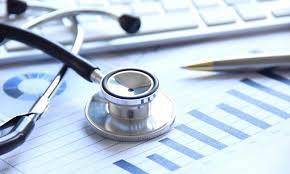 As the number of immigrants, migrant workers and tourists in the UK increase every year, more and more patients with limited English proficiency – or those who speak English as a second language –  are also seeking healthcare in various medical institutions in the UK. Hence, the need for a qualified healthcare translator has also significantly increased.
A study conducted in the US showed that almost 3,000 cases of unexpected deaths, tragic or fatal injuries, and other catastrophic events have been linked to communication breakdowns. The study also found that those patients who are not proficient in English experience a bigger percentage of these events.
Why are these second- speakers experiencing this? This happens because hospitals and other healthcare institutions usually rely on the knowledge and language skills of the patient's family members or bilingual staff when doing translation.
Healthcare Translator
On the other hand this increasing multi- cultural client base requires healthcare translation services to make medical materials available in multiple languages.
This is where a qualified, trained and experienced healthcare translator can do a better job at closing the gap. A professional translator has both the linguistic, cultural and technical knowledge to provide language translation services without letting their emotions or personal connection to the patient get in the way.
What criteria should you consider when hiring a translator?
A translator is not just someone who is bilingual. It is important to hire someone qualified to do the job to avoid miscommunication. Your translator must also :
be a native speaker of the target language
have professional experience doing healthcare or medical translation services
have background on the medical or healthcare field
possess a diploma or related certificate in translation or a related course or study
Most of all,  examples of documents translated here are:
Consumer Medication Information (CMI) leaflets
Medical Claims
IVR scripts
Provider & pharmacy directories
Studies and papers
Warnings
HIPAA related translations
Plan handbooks
Consent forms
Discharge information
Website localization
Also some other examples are:
Contracts
Patient information forms
Regulatory documents
Patient charts
Evidence of Coverage
Instructions to patients (SIGs)
Brochures
Patient education materials
Summary of benefits
Application forms
Multimedia presentations
Advertisements
As a result  you can also hire the best healthcare translator in London and get the accurately translated documents from Language Direct.
Language Direct it's currently providing services in London | Birmingham| Leeds| Glasgow| Sheffield | Bradford | Edinburgh | Liverpool | Manchester | Bristol | Wakefield | Cardiff | Coventry | Nottingham | Leicester | Sunderland | Belfast | Newcastle upon Tyne | Brighton | Hull | Plymouth| Stoke-on-Trent | Wolverhampton | Derby | Swansea | Southampton | Salford | Aberdeen | Westminster | Portsmouth | York | Peterborough | Dundee | Lancaster | Oxford | Newport | Preston | St Albans | Norwich | Chester | Cambridge | Salisbury | Exeter | Gloucester | Lisburn | Chichester | Winchester | Londonderry | Carlisle | Worcester | Bath | Durham | Lincoln | Hereford | Armagh | Inverness | Stirling | Canterbury | Lichfield | Newry | Ripon | Bangor | Truro | Ely | Wells | St Davids