Whenever we get a translation booking, it goes through 8 key steps so our clients know what to expect at each stage of the process. As a professional translation and interpretation company, we do not ever use machine translations such as google translate, etc. 
Language Direct only works with professional translations who are native speakers and are qualified for the job. We have hundreds of languages that we can translate for our clients as we have a wide database of translators available across the UK. 
Each step in more detail:
 1 – Source Language Files 
When a file gets sent to us in a certain language, we source the translators we have on our database to see who is the best person to work on the project. 
2 – Scope Analysis 
Once we find the right translator for you, we have to evaluate the price depending on how many pages and words there are. If there is a strict deadline given by our client, that also gets taken into consideration. After everything is analysed, the client is contacted with a quote and expected time period of delivery. 
3, 4 and 5  – Translate, Edit and Proofread  
Now is the main part, the translator starts to work on the document. Once it is completed, editing takes places and it has to be proofread to make sure there are no mistakes. 
6 – Format Document
This step is more important than people usually think. The format of the translated document has to be in the same position as the original document, whether that is the same information on every page number or pictures aligned with the right phrases. This usually isn't emphasised but the smallest mistakes can cause a major misunderstanding. 
7 – Quality Assurance 
This step is in place to check if every stage was conducted properly before sending the translation to the client. At Language Direct, we strive for perfection. 
8 – Delivery
The final step is the easiest, we send the document to you as you would like! We can send a secure email, upload to your website or portal, and even WhatsApp. 
After all customer is…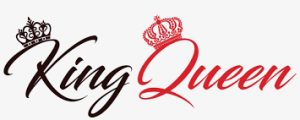 Our purpose of being around is to give you great service.
For more blogs on translations, check these out!