Do you work for the public sector and are in need of public service interpreting?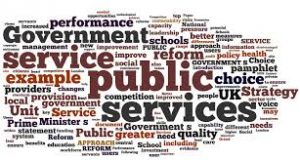 What Is Public Service Interpreting?
Public service interpreting is used in meetings conducted in court, hospitals, benefits offices, police stations, prisons, probation offices, local councils, social services and also local government such as housing. The interpreters who provide service to the public sector must have specialised skills to be able to do the job efficiently.
The field of the public sector is especially sensitive when it comes to culture and politics. Languages change constantly, often as an effect of various socio-political aspects. The settings for meetings of public services are often sensitive. Hence, it is important that the interpreter is impartial.
How to find a suitable interpreter
A professional interpreter will protect your privacy and confidentiality and will not include his or her opinions during the interpretation. The interpreter must also be able to handle the stress and pressure of the job. They may encounter cases that can be unnerving or issues that can get emotional.
Hiring someone who does not have the proper training and the knowledge to effectively do the job has its risks. For translation in the public sector,  a professional interpreter must be used. A native speaker of the target language is always the best choice.
We guarantee the best possible service by conducting a strict recruitment process. Only 1 in 15 applicants are recruited. At Language Direct, all interpreters speak the chosen language as their mother tongue and are qualified in their field. They are tested for voice, clarity, level of spoken English, ease of understanding and cultural awareness.
Language Direct has 20 years of experience in working with different public and government offices and agencies. Call us today for your needs in public service interpreting.
For probation translations, read about our 8 step process:
Language Direct it's currently providing services in London | Birmingham| Leeds| Glasgow| Sheffield | Bradford | Edinburgh | Liverpool | Manchester | Bristol | Wakefield | Cardiff | Coventry | Nottingham | Leicester | Sunderland | Belfast | Newcastle upon Tyne | Brighton | Hull | Plymouth| Stoke-on-Trent | Wolverhampton | Derby | Swansea | Southampton | Salford | Aberdeen | Westminster | Portsmouth | York | Peterborough | Dundee | Lancaster | Oxford | Newport | Preston | St Albans | Norwich | Chester | Cambridge | Salisbury | Exeter | Gloucester | Lisburn | Chichester | Winchester | Londonderry | Carlisle | Worcester | Bath | Durham | Lincoln | Hereford | Armagh | Inverness | Stirling | Canterbury | Lichfield | Newry | Ripon | Bangor | Truro | Ely | Wells | St Davids