Language Direct has expert linguists who can provide you with highly accurate translations from our long list of qualified linguists. With more than 20 years in the language translation and interpretation industry, we can assure you of the quality of service that we provide to our customers.
Here are the reasons why we are the top translation company in the UK with supporting evidence to sway you as our existing and potential customers.
SME Awards
Firstly, we won an SME award for Best Document Translation Company 2017 previously which proves that our qualified translators are fit to work with your organisation to deliver the best service. As a more recent success, we were also awarded the Best Telephone Interpreting Company 2020 in the UK.
WELP Magazine
Secondly, we were named as one of the top translation companies in December 2020 by WELP, a business magazine. An article was posted to showcase the most popular translation companies in the UK. Here is the information provided for Language Direct as we support being completely transparent with our customers and staff.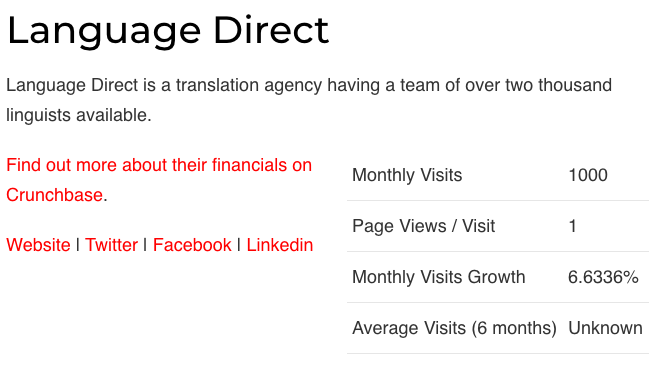 Working with the EU
Lastly, to summarise as there are hundreds of reasons why we are the best company to work with, our clients speak for themselves. We have had the amazing opportunity to work with the EU on governmental business on numerous occasions from M15, SEUPB, and DEFRA. They were all great opportunities for our workers and the company to gather insight into the political side of translations and interpretations among powerful people. Read more about our experiences and case studies here:
If you plan on booking a translator from a language and translation company, make sure that you hire a reputable company like Language Direct. Take the first step and get a free quote from us here.