After the last few months of spontaneous adjustment to the Coronavirus through major booking cancellations, shifting to online and telephone interpretations and being cautious to safety regulations, face-to-face interpretations are finally making their way back.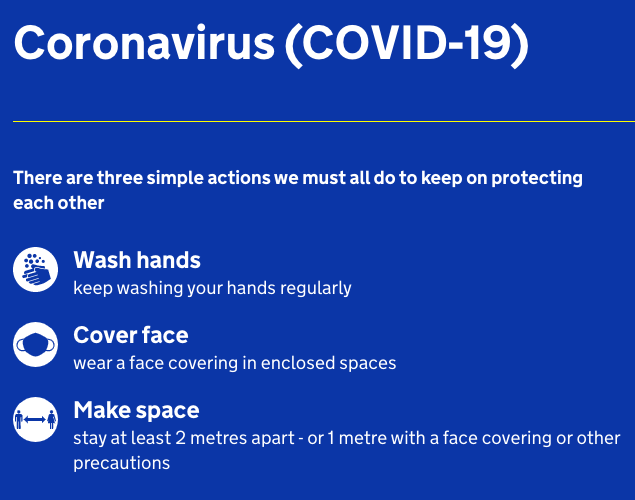 The NHS have set up general guidelines to follow as seen in the picture above. Additionally each place might have their own additions and rules in place to abide by. 
Here is a list of ways to stay safe during interpreting sessions: 
Keep safe and sanitised – Remember to follow the guidelines and keep clean by using hand sanitiser or washing your hands often for at least 20 seconds every time. Try not to touch too many surfaces when going for a booking.
Keep a safe distance – We are still required to social distance, so there should be a reasonable amount of space between you and the clients.
Wear a face mask – If necessary, wear a face mask and if it is not convenient then a clear face shield might be better to interpret clearly.
Find out what you are required to do – You may be required to give extra information or have temperature checks to ensure you are fit enough to be let inside the building. Remember if you are not feeling well, check your symptoms online, get a test done and isolate if needed. Be careful not to put others around you at any risk.
Use the NHS track and trace app – Many places are now using the NHS COVID19 App to track people and see how high the risk is in certain locations. It is super easy to use once downloaded as barcodes are all that need to be scanned without filling in forms.
Similar blogs: