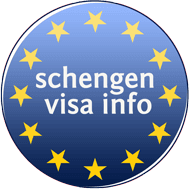 Advice for visa applicants
Are you visiting Spain, Czech Republic, France, Germany or anywhere in Europe (Schengen Visa Information)?  Please check with the embassy / consulate / consular authorities beforehand if they need translation of your supporting documents. If yes, the translation has to satisfy certain criterion to be acceptable.
You need help from an official professional translation company rather than a random translator. The reasons for this are countless, some top ones being, a professional translation is carried out successfully, accurately and independently. Translation is not just converting one language to another; it is a complete science in itself.
We boast qualified and experienced translators in our team who have years of experience in their field of expertise. We have a robust time tested process before the final piece is successfully handed over to you, ready to submit.
If the visa officer has the slightest doubts that your translation is biased, inaccurate or carried out by unqualified person, your visa application will go in a totally undesirable direction.
What you do not want is your application getting refused or delayed because of a cheap translation. You then lose your money, time and perhaps an unpleasant record at the embassy. Submit cheap translations and you are simply inviting trouble. Please do not do that, overall the whole thing will prove to be expensive and stressful.
On the contrary what you want is an immediate satisfaction and acceptance from the visa/immigration officer.
Be warned, professional translations do not come NOT cheap.
It is not just the translation; it is the certification, the layout, the presentation which back it up. Also how often and since how many years the visa officer has processed Language Direct translations makes a massive positive difference.
Our interpreters, translators and translation project managers have worked alongside immigration officers and visa officers for 2 decades now. We can think how they think and we know exactly what they want in your translations. No wonder our translations get through like hot knife through butter.
Hope this helps, want further advice please call, we are happy to help.